Relationships with waterbodies as activators
At the Splash Project, we believe in the power of the water to connect. We seek to foster positive
relationships with all water bodies through immersive learning experiences, research and visual/creative storytelling. We explore innovative ways to reconnect with who we are, our environment and each other through water. We acknowledge waterbodies as relational, with culture, history, identity, spirit,
responsibility, senses, psychology, behaviors, and emotions. By attending to water on its whole in this
way, we believe water is a powerful catalyst for personal and social transformation for human and non-human health and wellbeing.
The interactions of humans with water have a profound impact on our lives and on the earth. Our culture, language and values are shaped by our experiences and connections with this dynamic fluid that surrounds us, gives us life, and helps us create meaning from the beginning to end of every life cycle. Understanding this diverse relationship, we believe has the power to transform our connections with ourselves, with each other and with the natural world.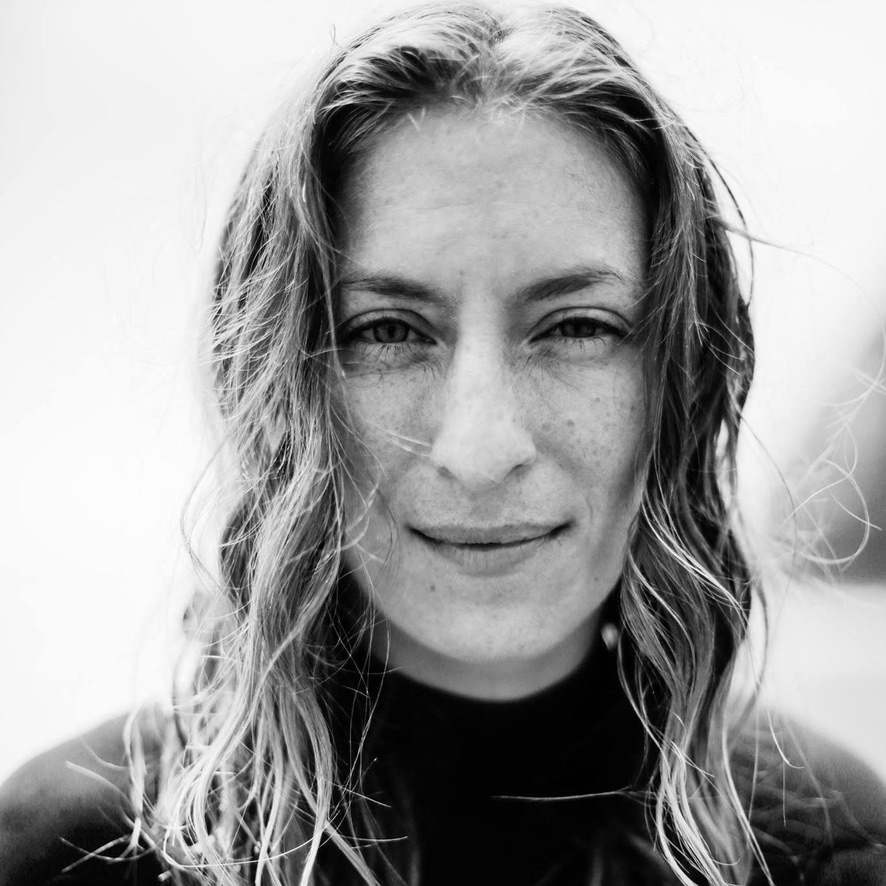 Dacotah-Victoria Splichalova
Splasher
Hardwired in my being is my need for expression, connection, empathy, access and discovery. I consciously exercise these in my personal and professional lives as a storyteller, water researcher, surfer, identical twin, fisherwoman, and photography enthusiast.
Within these streams, people, discovery, and linking the two never ceases to inspire me! As a surfer and "Free Surf Lessons on Saturdays" founder/instructor, my fellow surfers have often accused me of being addicted to "stoke." Though, not my own, but rather the stoke new surfers watching them enter their unknowns, finding their edges, catching their first wave, and lighting up. Nothing fills me more than this transformative process! So much so that I have witnessed myself for long periods not paddling out beyond my unknown breaks. I eventually go beyond the furthest waves with the perspicuity that this act expands my mastership and comfort zone and all of what I can give back to my community
Stoke is no different from the spark I witness in my science journalism when a researcher explains what drove them to do their research or study in the first place. Be it researchers, my research partners, or upon meeting someone for the first time, simple questions like what's alive in you, what inspires you, or what do you need are essential to forming authentic connections and can be wonderfully moving and create new edges of knowing for ourselves. The trust given and received in such shared processes and the vulnerability accompanying them inspires me the most. This, is why I love storytelling
I am currently a doctoral candidate in the Resources Management and Environment and Sustainability graduate program at the University of British Columbia, where Dr. Leila Harris supervises me. I am both a public Scholar and MITACS Graduate Scholar. I reside in my beloved home base of Merida, Yucatan, Mexico
My research interests center on storytelling coupled with people's relations and lived experiences with water in the face of water insecurity experiences. I explore these dimensions, namely elements beyond the quantity and quality of water (H2O) that may include: culture, values, expression and identity through my engagement in community-arts-based methods, i.e., transformative storytelling and participatory filmmaking as a means to encourage different responses to – and conversations around water insecurity. Collaborative aims of my research include generating a broader discourse towards informing experiences of individual water use, access to water, well – being and promoting policy actions to address water insecurity across cultures, geographies, and scales.